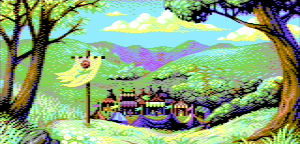 A few more bugs were reported (thank you!), and I really wanted to get my list of known bugs down to zero. Unless people discover even more bugs this is likely to be the final release.
Atari & Apple II ports
Users from the other 6502 platforms have also shown some interest in remastered versions. I don't have any contacts in the Apple or Atari cracking scene, so I thought I'd put a note in here. If you're interested let me know and I can help you navigate the project.
What's New in v2.2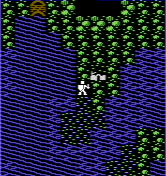 The game no longer hangs when playing the 1541 version and answering questions wrong in the codex.
Attacking static NPCs such as Ankhs, castle lords & ladies, the water in Castle Britannia, or the camp fire in Yew no longer leads to a glitching enemy in combat. Attacking chests dropped by townespeople is no longer possible.
Fixed stack handling for main menu, when being attacked by monsters, when dying, and the end game. This hopefully eliminates any crashes to the ready prompt.
The avoid combat trainer now works in dungeons too.
For older changes see the full changelog.
Download & Source Code